Founding Principles of Machine Learning
Understand and master the founding principles of Machine Learning
At the end of the training, you will be able to :
Understand the challenges of Machine Learning;
Understand the mathematical and algorithmic foundations of supervised (SVM, LASSO), unsupervised (K-Means, spectral clustering), and reinforcement learning (Q-learning, policy iteration) learning.
In-house training: the exercises and data can be adapted to the participants' business specificities.
Anyone with a technical background wishing to quickly become operational in Data Science and Machine Learning.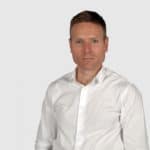 Chief Scientist
Professor of applied mathematics.
Teacher at the University of Cote d ́Azur and Polytech Nice Sophia. CNRS / INRIA researcher.
InIndividual, inter/intra-company
Price : 850£ / pers.
In-house : on demand
Understanding Machine Learning applications has enabled us to improve the management of our daily projects and better understand customer behaviors.