Data Visualisation with Tibco Spotfire®
Learn to analyse data and to communicate its interpretation to a wide audience with Tibco Spotfire® software
In a context where companies are faced with increasingly large volumes of data, data visualisation is becoming a major communication issue. It allows complex information to be highlighted in a way that a numerical table or a written report cannot. TIBCO Spotfire® is an application for data analysis and the creation of analytical dashboards.
Understand the fundamentals of data visualisation.
Explore the Spotfire® user interface to:
combine and prepare data from different sources;
build and configure useful and interactive visualizations;
understand filters, tagging and exporting;
In-house training: the exercises and data can be adapted to the participants' business specificities.
Individual, inter/intra-company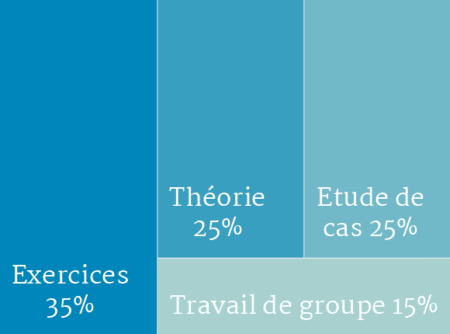 Price : 850£ / pers.
In-house : on request
Successful training thanks to the great pedagogy and mastery of the subject of the trainer.